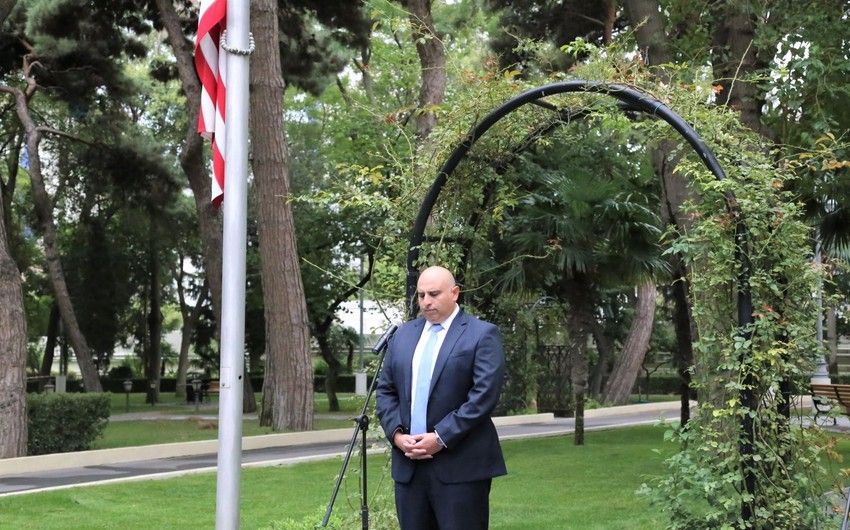 The US Embassy in Azerbaijan paid tribute to those killed in the
terror attacks of September 11, 2001, Azernews
reports, citing the Embassy.
"Today our Embassy, led by Chargé d'Affaires Hugo Guevara,
marked the anniversary of the 9-11 attacks and remembered those who
lost their lives. We will never forget how Azerbaijan stood with
the United States during this tragic time," the embassy wrote on
X.
On September 11, 2001, the United States was struck by a
devastating terrorist attack that took the lives of thousands of
innocent people. The US Embassy in Azerbaijan paid tribute to those
killed in the attacks, and around the world, memorials and services
were held in their honor.
In Madrid, staff from the US Embassy placed a floral wreath at a
memorial in Juan Carlos I Park, and two giant light beams pierced
the night sky to represent the Twin Towers. Flags flew at
half-staff outside NATO headquarters in Brussels, where Jens
Stoltenberg, NATO's secretary-general, and Douglas D. Jones, the US
chargé d'affaires, held a moment of silence at the Sept. 11
memorial.
Prime Minister Narendra Modi of India described the 9/11 attack
as an "attack on humanity," while French President Emmanuel Macron
posted a video on Twitter with a caption that translates to, "We
will #NeverForget. We will always fight for freedom." German
Foreign Minister Heiko Maas released a statement saying that his
country will never "forget that fateful day," and South Korean
President Moon Jae-in expressed his deepest condolences to
President Biden and the US.
The anniversary of the September 11 attacks is a time to
remember the lives lost and the legacies left behind. We will never
forget the victims, survivors, and families affected by the
tragedy, and we will continue to honor their memory.
—
Follow us on Twitter @AzerNewsAz
The post US embassy in Azerbaijan pays tribute to anniversary of 9-11 terrorist attacks first appeared on The News And Times – thenewsandtimes.com.