Москва – многомиллионный мегаполис, для жизнедеятельности которого требуется развитая транспортная система, поэтому власти города уделяют особое внимание строительству новых дорог, что особенно актуально для присоединенных территорий.
К примеру, строительство дублера Боровского шоссе в Новой Москве находится на завершающей стадии. Дорожники должны закончить работы осенью текущего года. Об этом рассказал заместитель главы столичного региона по вопросам градостроительной политики и строительства Андрей Бочкарев.
Новая дорога, по его словам, должна соединить поселение Внуковское с районом Ново-Переделкино в Западном округе Москвы. Она пройдет от участка магистрали Солнцево – Бутово – Варшавское шоссе, соединяющего Киевское и Боровское шоссе, и примкнет к автодороге "Город Московский – деревня Рассказовка" в районе одноименного жилого комплекса.
Строительные работы завершены уже на 75%. Чиновник подчеркнул, что движение по дублеру Боровского шоссе планируется запустить в сентябре. Он также уточнил, что специалисты уже подготовили земляное полотно, уложили песчаный слой, цементно-бетонное основание и асфальт на всем протяжении дороги, за исключением верхнего слоя.
Глава департамента развития новых территорий Москвы Владимир Жидкин добавил, что на данный момент дорожники занимаются монтажом инженерных коммуникаций, а также строят тратуар для пешеходов. По его словам, протяженность новой дороги составит 1,6 километра.
"В рамках реализации проекта строители установят наружное освещение, шумозащитные экраны в местах малоэтажной жилой застройки, реконструируют действующий светофор", – отметил чиновник.
Важно отметить, что новые дороги власти строят по всей Москве. Речь идет не только об участках крупных автомагистралей, но и локальных проектах. К слову, денежные средства выделяет не только город, но и инвесторы.
Так, в Западном административном округе ввели в эксплуатацию проезд около одного из жилых комплексов района Раменки. Дорожный участок построили между улицей Лобачевского и платформой "Матвеевское".
Мосгосстройнадзор уже оформил всю необходимую разрешительную документацию для эксплуатации внутриквартального проезда. Об этом рассказал глава ведомстваИгорь Войстратенко.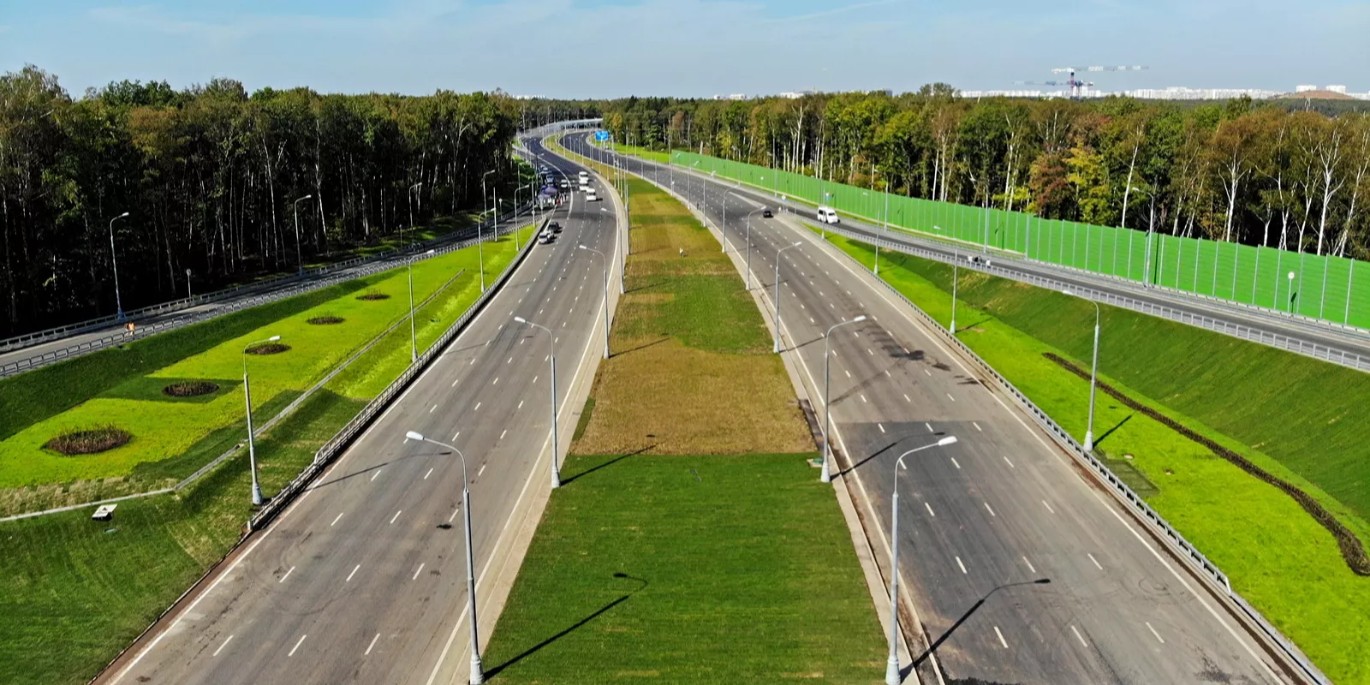 Дни.ру
The post Дни.ру: Строительство дублера Боровского шоссе в Новой Москве находится на завершающей стадии first appeared on The News And Times – thenewsandtimes.com.