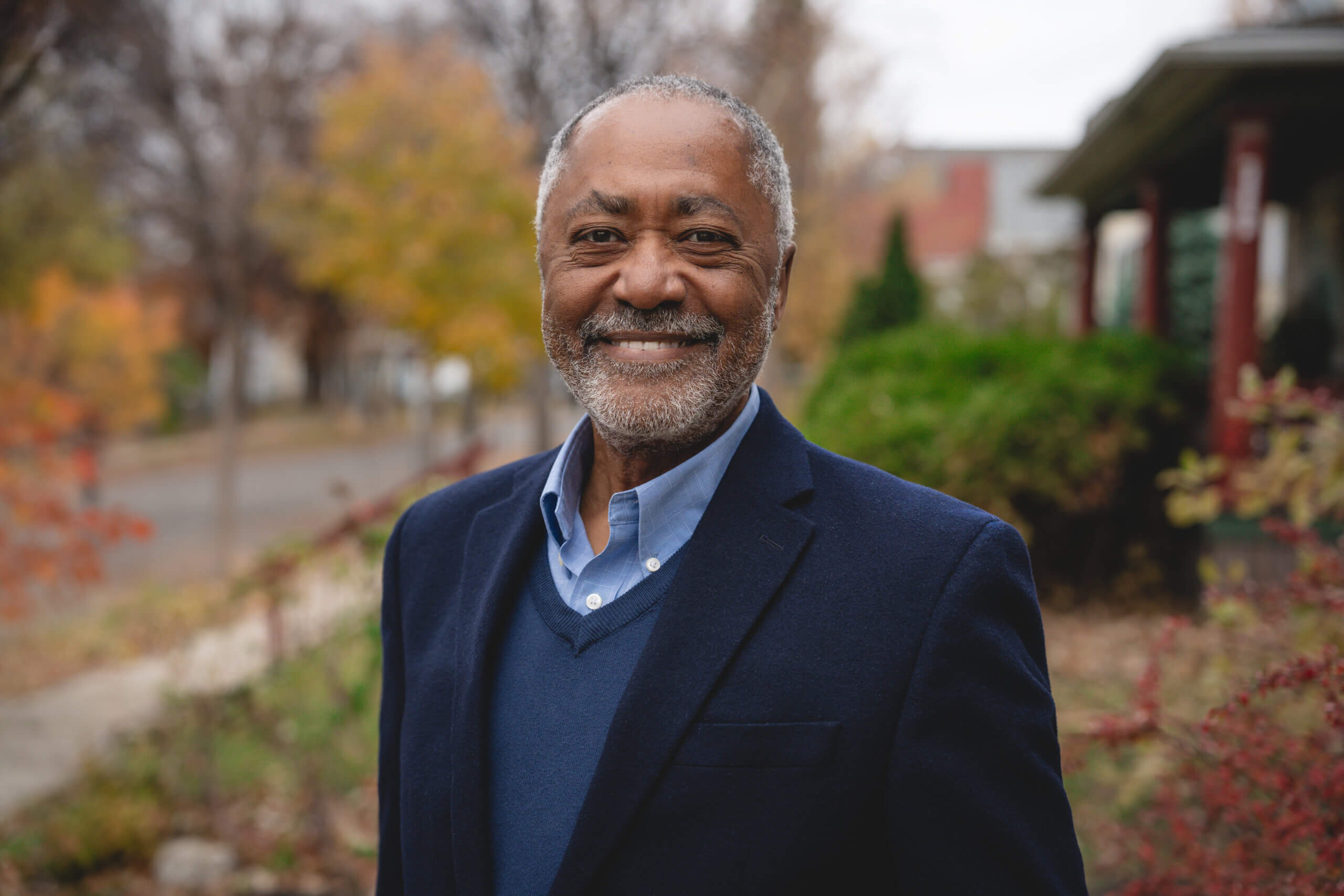 Don Samuels, a former member of the Minneapolis City Council, announced Sunday that he will again try to unseat Rep. Ilhan Omar. Samuels came close to defeating Omar in 2022, losing by less than 2,500 votes in the Democratic primary for the Minneapolis-centered district, despite little outside support. Samuels mentioned Omar's critique of Israel in his announcement, and to local media outlets Sunday morning. 
Samuels in an interview expressed confidence that his rising profile and constituents' growing frustration with Omar's divisiveness will help him win a 2024 rematch. 
"If there's one virtue that Omar has is that she is consistent," Samuels, 74, said about the three-term congresswoman. "She is consistently divisive and inappropriate. She's consistently that way personally, locally, nationally and internationally." 
Omar has long drawn the ire of the pro-Israel community and many Jews over her critiques of the Jewish state. In 2019, Omar came under fire for tweets accusing AIPAC of paying politicians to support Israel. During hostilities between Israel and Hamas in 2021, she said that alongside Hamas and the Taliban, the U.S. and Israel should be held accountable for "unthinkable atrocities."  Years earlier, during its 2021 war against Hamas, Omar wrote that "Israel has hypnotized the world." She later apologized for her comments. And earlier this year, she led a boycott of Israeli President Isaac Herzog's speech to a joint session of Congress. 
Omar is a Somali-born American and her district includes both a significant Somali Muslim community and St. Louis Park, a neighborhood with a rich Jewish history and several synagogues.
In a statement shared with the Forward, Omar listed her achievements and outreach efforts that voters will appreciate. "I'm incredibly proud of the model of cogovernance we've built in the 5th District," she said. "Together we've been able to achieve some real wins."
A missed opportunity
In 2022 Samuels lost to Omar by two percentage points. By comparison, she defeated her 2020 challenger, Antone Melton-Meaux, by 20 points. 
Samuels, a former toy designer turned activist and politician, like Melton-Meaux, has focused on closing the rifts that divide Americans, and has differed with her on public safety. She has supported and he opposes the "defund the police" movement. He attributed his 2022 loss to Omar to overestimations of her strength and doubts about his prospects. Following the primary, Samuels expressed frustration that pro-Israel groups, like the American Israel Public Affairs Committee, didn't publicly support his campaign. 
AIPAC's United Democracy Project super PAC spent $28 million in highly competitive Democratic primaries that year, including $1 million against Summer Lee, a progressive Pennsylvania Democrat who eventually won a House seat. But it didn't publicly support Samuels' challenge against Omar, though it quietly contributed $350,000 to a separate group created that supported him.
"I know that they were very, very sorry that they had not come behind me," Samuels said about AIPAC. "With their support, I could have won." Without naming them directly, he said the people who didn't support him "have recommitted and it's going to be a different race." 
But there's no clear indication that the pro-Israel group will support Samuels in the current race. AIPAC is reportedly considering throwing its support behind LaTrisha Vetaw, a Minneapolis councilmember, who is weighing a bid. Omar had $580,000 on hand in the last quarter. The first to jump into the primary against her was Sarah Gad, a Minneapolis attorney who unsuccessfully ran against Rep. Bobby Rush in Illinois in 2020. 
Samuels urged potential challengers to Omar to look at how close he came to ousting her and stay out of the race, rather than risk splitting the vote.
Israel-Hamas war
Reflecting on the war between Israel and Hamas in Gaza, following the Oct. 7 attack in southern Israel, Samuels noted that Omar, while expressing outrage over Palestinian losses, fails — unlike her mentor, Independent Sen. Bernie Sanders of Vermont —  to affirm Israel's right to exist in peace.
Omar is one of 18 Democrats who support a resolution calling for an immediate ceasefire and recently expressed opposition to U.S. military aid for Israel. "She has to pick a side, usually the wrong side, and resist any kind of compromise," Samuels said of Omar. He also accused her of applying a higher standard to Israel,  calling for sanctions against it while opposing them for Russia and Turkey. "Her only standard is division, chaos and crisis," Samuels said.
Samuels said he supports President Joe Biden's position on the war, balancing support for Israel with a commitment to minimizing the suffering of innocent civilians by calling for humanitarian pauses. "I don't know how a ceasefire plays out with a terrorist organization," he said. "I'll let the generals do that. But I think that we can't stand the carnage of the innocent anymore." 
He added that Israel and the U.S. after the war should focus on restoring the peace process between Israelis and Palestinians. "America has to come into this conflict as a player towards peace and justice," he said. "We must maintain a position that allows us the prerogative, power and influence to broker the peace that everybody wants at the end of this war." 
Germany and Japan became close U.S. allies after World War II, he noted. "We can make friends out of enemies, based on how we act in the aftermath of a conflict," Samuels said.
Samuels also addressed the rise in antisemitic incidents on college campuses during the current Israel-Hamas war.
"We have to combine free speech with justice and consequences," he said. "We cannot allow people's rights to be violated. And, of course, we can't as leaders inflame the opportunities of free speech by using language ourselves, or taking positions ourselves, that put people's lives at risk. That's naive at best and evil at worst."
The post Why Don Samuels believes he can beat Ilhan Omar in 2024 rematch appeared first on The Forward.
The post Why Don Samuels believes he can beat Ilhan Omar in 2024 rematch first appeared on The News And Times – thenewsandtimes.com.