FBI: Is Wagner Group behind the domestic terrorism in the US? – Google Search https://t.co/CGyQ65cM5E

— Michael Novakhov (@mikenov) November 14, 2023

–
#FBI – FBI: Is Wagner Group behind the domestic terrorism in the US? – GS https://t.co/CGyQ65cM5E
The War Comes Home: The Evolution of Domestic Terrorism in the United States https://t.co/24I46CHKxt pic.twitter.com/sc2JzDk09a

— Michael Novakhov (@mikenov) November 14, 2023

–
#FBI – FBI: What is the role of Wagner Group in the Capitol Riot of January 6, 2021? – GS https://t.co/6o2EEsbrVn https://t.co/Ol27hYYyk4
Jan. 6 intelligence failures warrant even more investigation
Days after the Jan. 6, 2021, assault on the U.S. Capitol, Steven D'Antuono, the…

— Michael Novakhov (@mikenov) November 14, 2023

–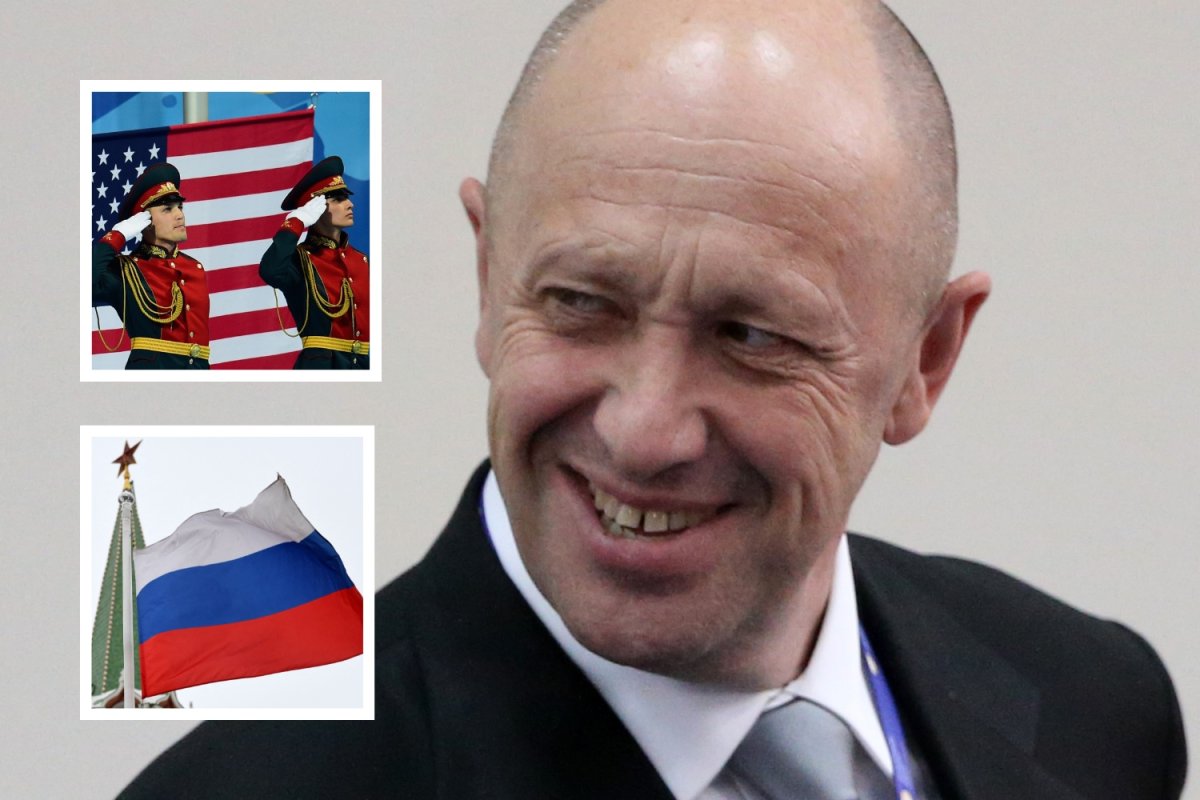 Wagner Group founder Yevgeny Prigozhin is pictured in Saint Petersburg, Russia, on June 17, 2016. The inset images feature Russian soldiers in front of a U.S. flag, top, and a Russian flag flying in Moscow, bottom. Prigozhin on Thursday claimed that "more than 10 million" Americans had applied to join his mercenary group. Mikhail Svetlov; CHRISTOPHE SIMON/AFP; KIRILL KUDRYAVTSEV/AFP
"We received more than 10 million applications from US citizens wishing to join the Wagner [Group] to fight against NATO," Prigozhin claimed. "At the moment, we are considering about a million American citizens for employment. Therefore, we temporarily suspended the recruitment of volunteers from Russian prisons."
A Thursday CNN article on the purported end of the prisoner recruitment campaign mentions Prigozhin's statement but says that he had "joked" about the American applicants claim.
A very small number of U.S. citizens are known to have fought on the side of the Russians in Ukraine, while there is no evidence that millions of Americans are eager to fight Russia's war.
However, a purported Wagner Group video aimed at recruiting sympathetic U.S. veterans did recently appear online, although it was unclear whether the clip was the same as the ad mentioned in Prigozhin's statement.
The video, narrated by a man with a heavy Russian accent, appears to be aimed at veterans who support former President Donald Trump and references his "make America great again" campaign slogan.
Tweets from Michael Novakhov – TNT – The News And Times – TheNewsAndTimes.com